Sunset X – this is not sci-fi, this is heartbreak!


Asian Film Archive & State of Motion
January 2021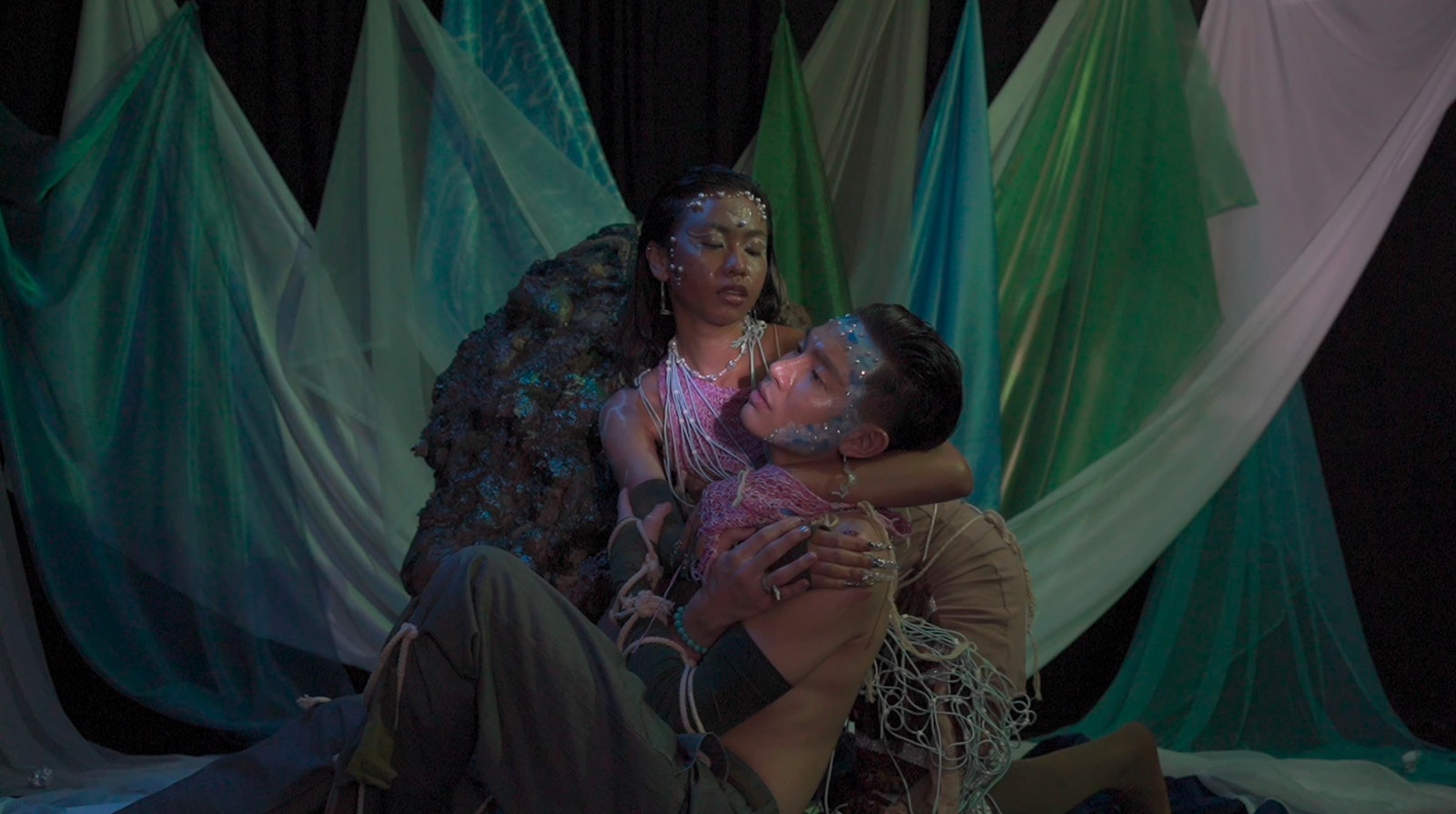 Sunset X - This is not sci-fi, this is heartbreak is a dizzying tale of forbidden love between three individuals from the Republic of Synkie. With a flourishing kelp industry that is turning the country's capital into Kelpital, the bearing of a Kelpitalocene upon the contemporary struggles of the Synkie people is reflected through the lives of Eden, Yasmyn and Wan Ting. In a non-linear ocean of visual fantasy, eco-enterprise, cult economy and alternative imaginings of spirituality, the protagonists find themselves mired in a "rupturing apocalypse of the harrowing heart".

Video piece. Duration: 47 min.




The work is an invitation to think beyond monolithic methods of fiction-making in moving images. The chaotic set pieces and fragile relationship structure bridge elements from our reality to speculate parallel universes where dominant narratives are overturned. In a time where the future is fraught with challenges, Sunset X - This is not sci-fi, this is heartbreak exercises its choice to pre/de/scribe plausible realities into existence.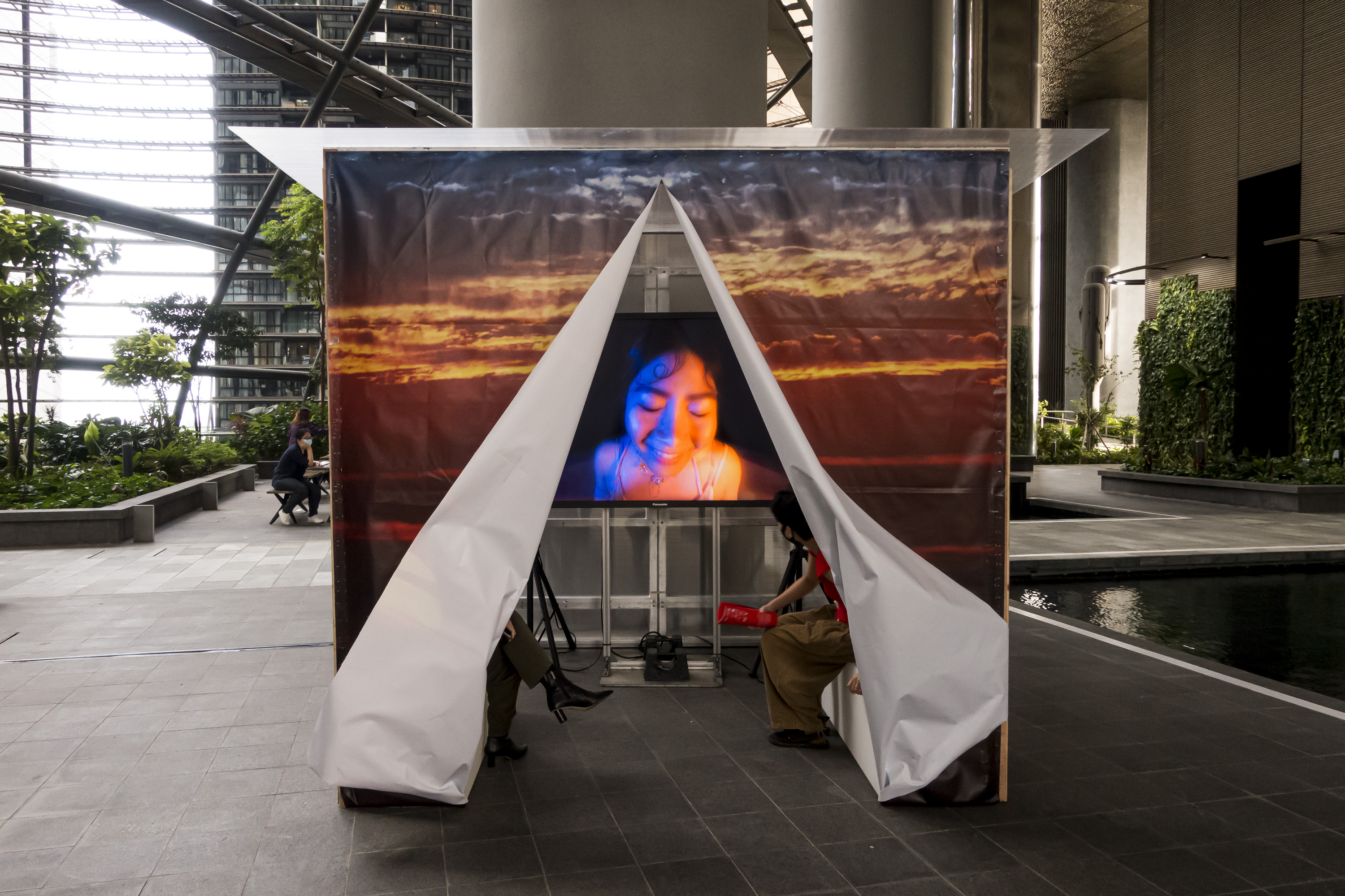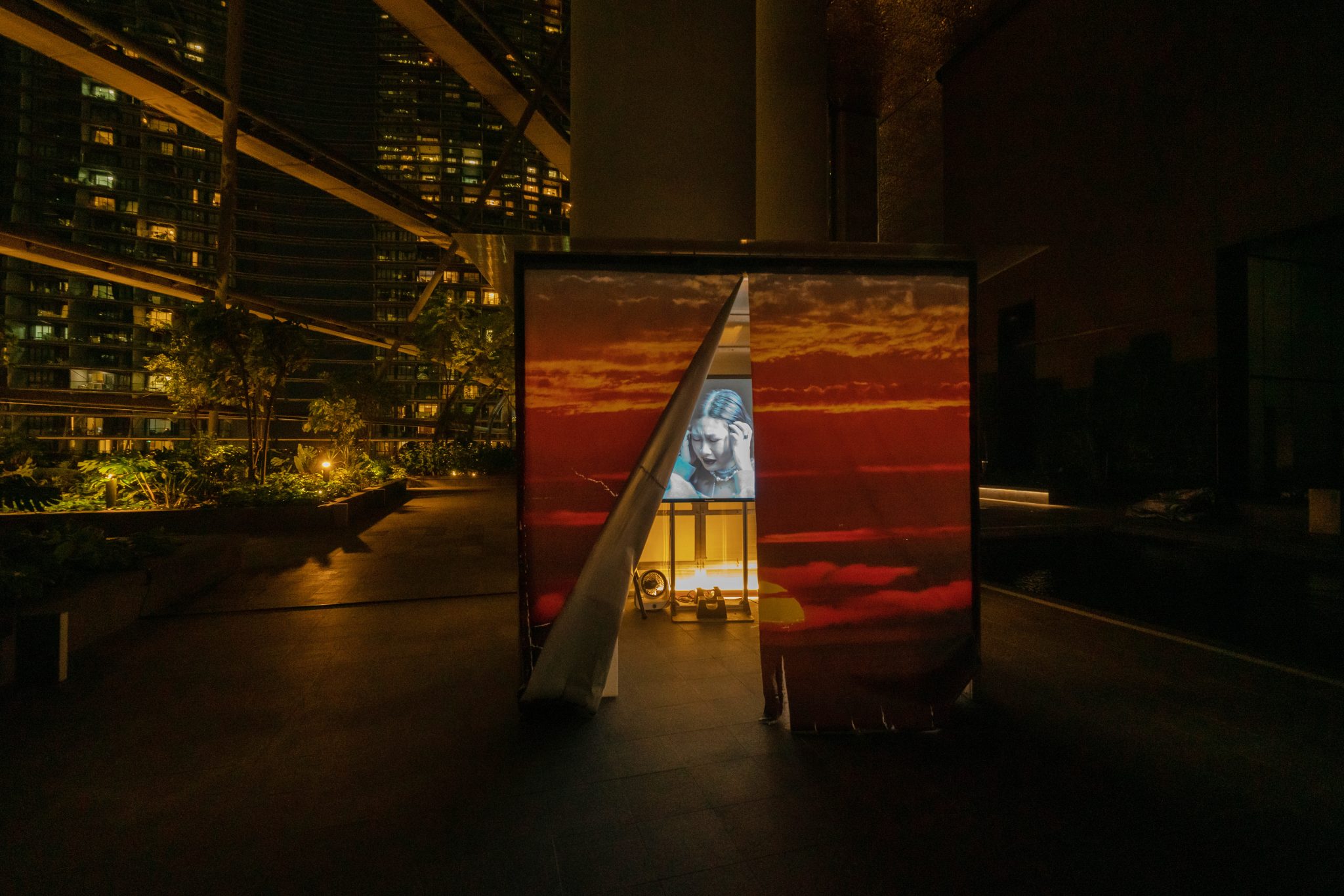 @sgartweek

@pure.ever

Sunset X was commissioned for State of Motion 2021, an annual multidisciplinary arts event organised by the Asian Film Archive (AFA) and presented as part of Singapore Art Week (SAW). The series explores the interstices of visual art, cinema, and filmic research through exhibitions, film screenings and artistic responses, focusing on Singapore and the Asian region.

Text taken from: https://stateofmotion.sg/

Full credit -->


<-- Go back